Plays and Concerts
Nursery Christmas Nativity Our Nursery children invited parents and family members to join them for Christmas songs and then entertained and delighted their audience with their singing in a mini Nativity play on stage.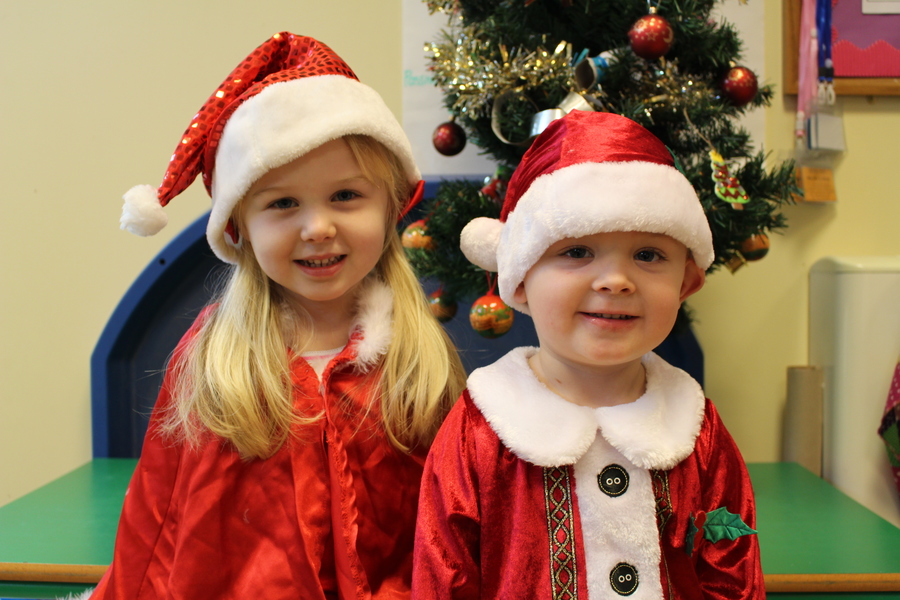 Reception Christmas Nativity Our Reception children delighted and enthralled their audience with their amazing singing and acting skills during their wonderful performance of 'Little Angel gets her Wings'.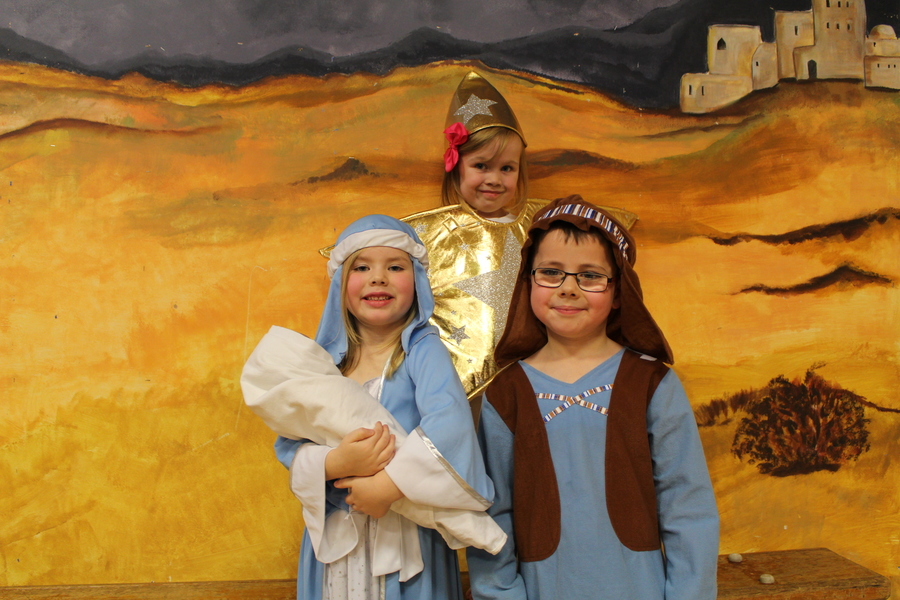 Christmas Infant Production Our Key stage 1 children put on an entertaining performance of 'Busy, Busy Bethlehem'. The children thrilled the audience with their enthusiastic singing and acting and it was another terrific performance by everyone involved.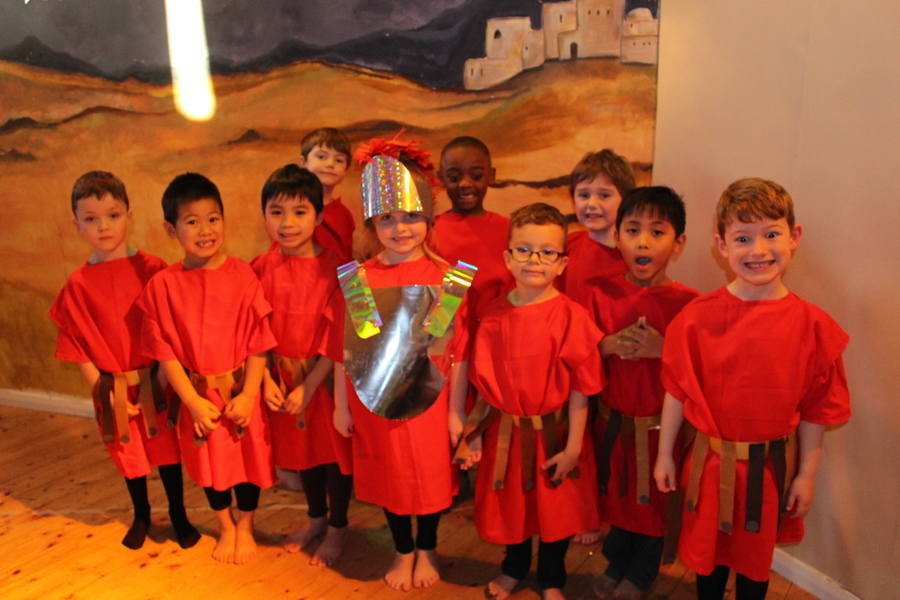 KS2 Advent Service
This was another memorable occasion with magnificent performances and singing from all involved in our Advent Service. The tableau of the Christmas story was a wonderful part of our preparation for Christmas with the children reminding us all of the importance of peace, joy and love.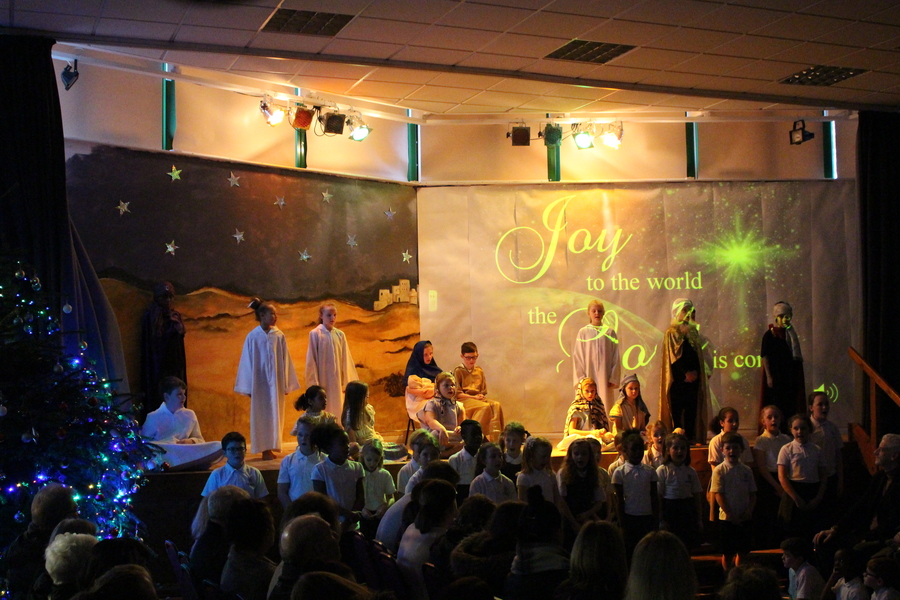 Summer Production 2017
Our Year 6 Leavers' production was their version of 'Britain's got Talent' and with an impressive display of singing, dancing, magic and jokes, the show was a terrific success. The children entertained parents, family members and the rest of the school with their many hidden talents and everyone was a winner on the night!
Easter Bonnet Parade Our Nursery and Reception children delighted and entertained the rest of the school when they paraded around the playground in their wonderful Easter bonnets before singing and doing the actions to some chick/spring songs.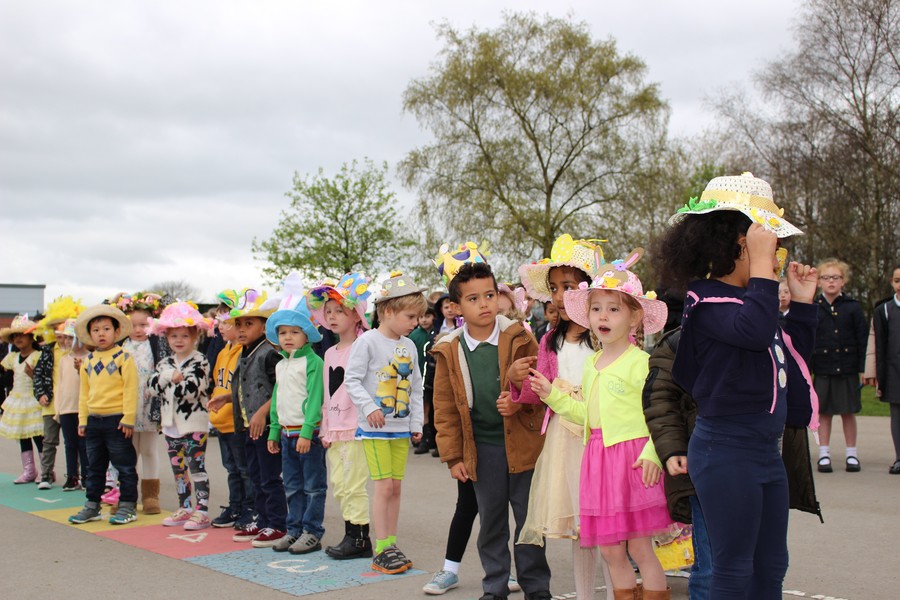 Easter Reflection Our Holy Week reflection took place on Tuesday 4 April when the children in Class 3 and 4 performed a very moving and beautiful re-enactment of the Stations of the Cross. More images are on our Spiritual Life page.