Trips
Ordsall Hall
Year 5 had a fantastic time at Ordsall Hall, a Grade 1 listed Tudor manor house and former stately home in Salford. The children travelled back in time and found out about life for the rich and poor in Tudor times and had the opportunity to dress up as a Tudor.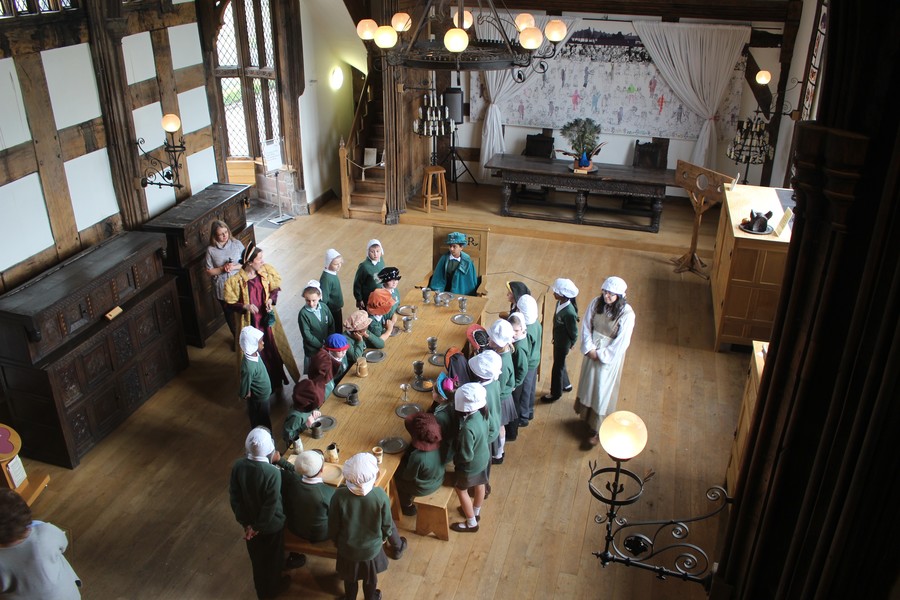 Greater Manchester Police Museum
On Thursday 23 March, our Year 2 children visited the Police Museum and learned how policing has changed over the years with regard to uniforms, equipment and communication methods.
They had great fun role playing as judge, jury, witnesses and defendant in the case - 'Was Goldilocks guilty of damaging property and stealing food?' Our class were harsh judges!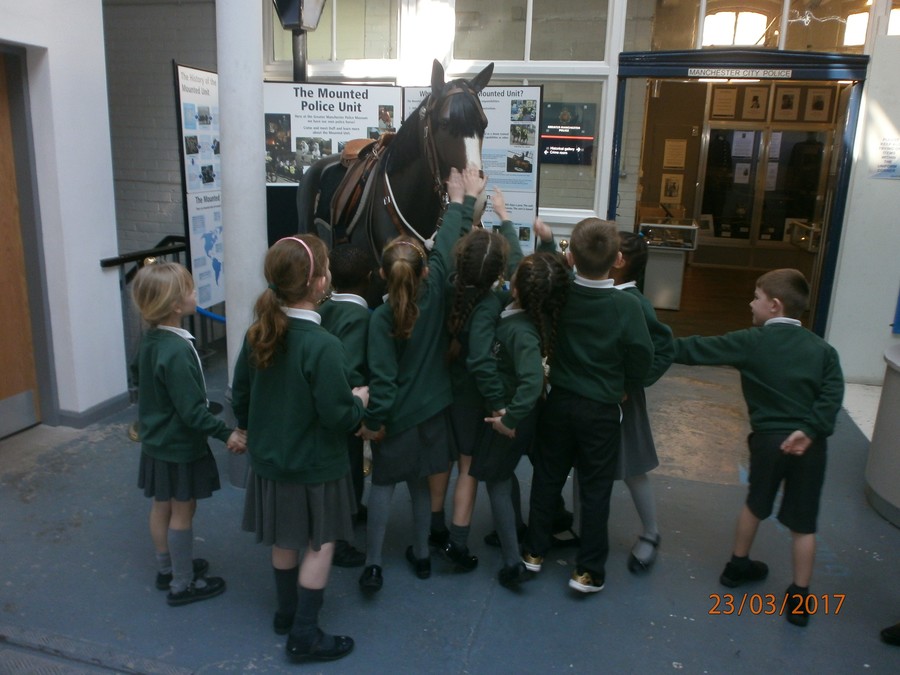 SPI Club Forensic Science workshop
On Thursday 16 March, our Year 4 children were invited to Sale West Community Centre to take part in an exciting Science workshop aimed at inspiring young people through the medium of forensic science. The workshop involved hands on activities that give an insight into the work of Crime Scene Investigators and included: finger printing, soil analysis, footwear analysis and ink analysis to solve a staged whodunnit ( Miss Flynn, Mr Coyle or Liz Renwick were the suspects). Based on all the evidence discovered, it turns out that it was Mr Coyle who stole the bike from the shed!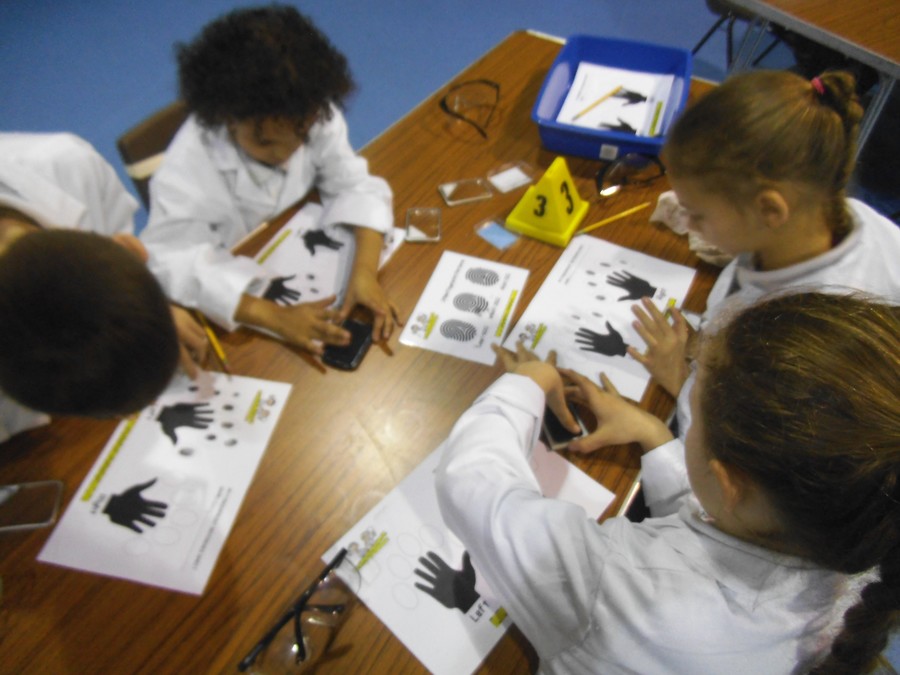 Robinwood
Another great visit to Robinwood has taken place! The Year 6 children couldn't wait to get to Alston to begin their adventure in the countryside of Cumbria. They have heard lots about Robinwood from older siblings but they were eager to take part in the Robinwood experience for themselves. The children, despite the wind and occasional showers, approached every activity with determination, courage and enjoyment. Whether it was the zipwire, canoeing, the GIANT swing or the nightline, the children just embraced every moment. It was wonderful to see the children working as a team and genuinely urging each other on to succeed. We also celebrated three birthdays during our visit - which was great news to the children as it meant three birthday cakes. Once again, we were extremely proud of the children and it was a pleasure to accompany them and share in the memories they made.
The University of Manchester
On Tuesday 21 June, our Year 6 children visited the University of Manchester. They attended a lecture on visiting Mars, discussed courses available at the university and had a tour of the campus. The children were greeted by ambassadors for the university and these students shared information about their time at university such as societies they belonged to, what studying at university involved and about how to get involved in student life. The children were given advice and guidance to enable them to make informed decisions about their future and we hope that following their visit, many of them are inspired to consider university as part of their long term goal. The children were excellent and really enjoyed their day.